Description
This so called 'Tjalk' combines 17th century local craftsmanship with modern-day comfort. While having your breakfast in the light and airy living room it's hard to imagine you're in a structure built for transport. On the other hand, the shiny wooden interior will definitely not remind you of home (or any ordinary hotel room). It's truly a wonderful mix of industrial heritage and metropolitan design. Undoubtedly, the
Amsterdam wall-paper
stretching from starboard to larboard, showing life size historical canal houses, is everyone's favorite detail. If one boat could ever carry the name of our capitol, it's definitely De Amsterdam!
Year: 1923
Type: Tjalk
Size: 23×4 meters

Max. Guests: 6
Bathrooms: 1
Bedrooms: 1

Beds
One double bed (160 x 200 cm) in a separate bedroom
Two single beds (90 x 200 cm) also serving as settee in the living room
Two single beds (80 x 200 cm) also serving as lounge (connected)
History
A Tjalk is a historic sailing cargo barge mainly used to transport goods within the Netherlands using inland waterways. These ships, first built in the 17th century, are easy recognizable by the wooden lee boards on both sides of the vessel. They were fitted to stop the ship from drifting. The first Tjalks were constructed from wood. Later versions have been built using (cast) iron and steel. Originally the ship was powered by wind having a mast and a sail. During the Industrial Revolution Tjalks were equipped with mechanical propulsion making the sails disappear.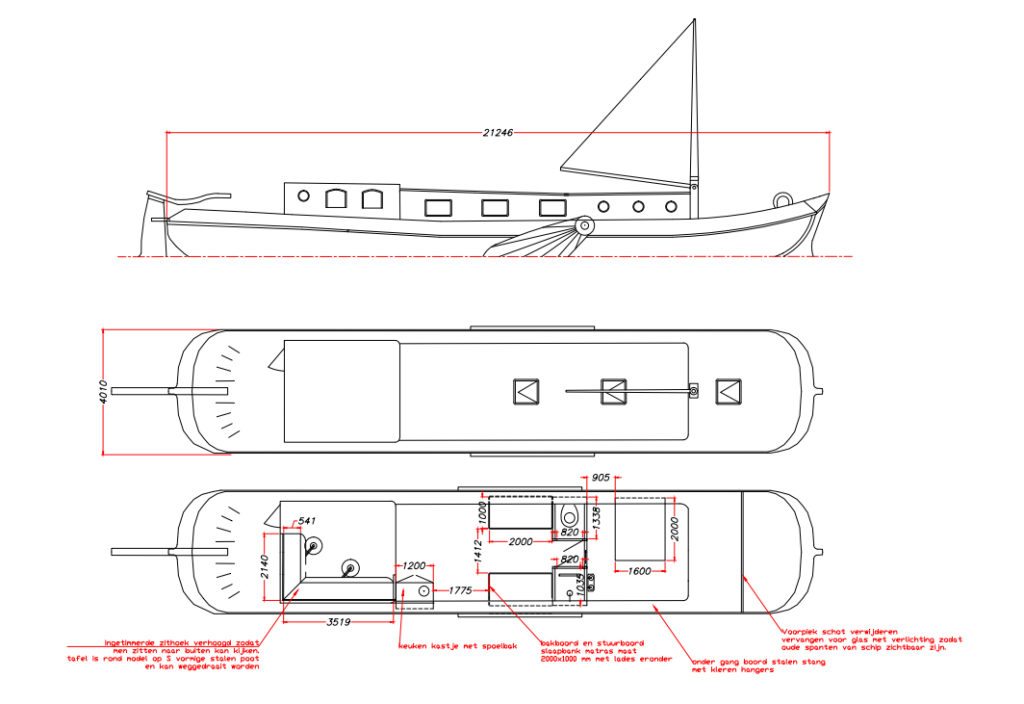 Amenities
Location
Questions?
Error: Contact form not found.